Mining in the circular economy -
Challenges and opportunities in 21st century mining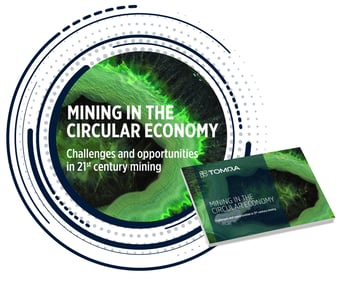 The demand for sustainably mined materials from all sectors is rising. Find out how you can take advantage of this opportunity by participating in the circular economy and, with TOMRA's help:
Save energy, water and reagents
Minimise waste
Maximise your efficiency
Extend the life of your mine
Address labor shortages
You will reduce your operation's environmental footprint and improve your profitability.

Download our eBook and start benefiting now. Get your free copy today, simply fill in the form at this page.